After another morning spend with the Lithuanian doctors (who, by the way, were highly efficient and took blood and had results for young Bobo within 30 mins taking the sample!) We were given the all clear, some more medicine and more dressings and off we went into yet another storm!! We were getting quite good at this stormchasing business!
We decided to go further up the coast as the weather was supposed to be better there. We ended up in a lovely Armenian restaurant en route. Great food and great service!
After dodging a rather unfriendly and unwelcoming campsite owner on the outskirts of Palanga we headed further up the coast into Latvia. We were sorry to not spend more time in Lithuania but the weather and time were against so we decided to keep on moving.
Our first experience of Latvian roads was an interesting one, they were reminiscent of our driveway at home – gravel and lots and lots of potholes! It was worth the drive though (and the destruction of all suspension on the van). The place we ended up in was simply beautiful. Right by the sea. We arrive late and by the time we set up camp we were just in time to catch the sun setting over the Baltic. Breathtaking.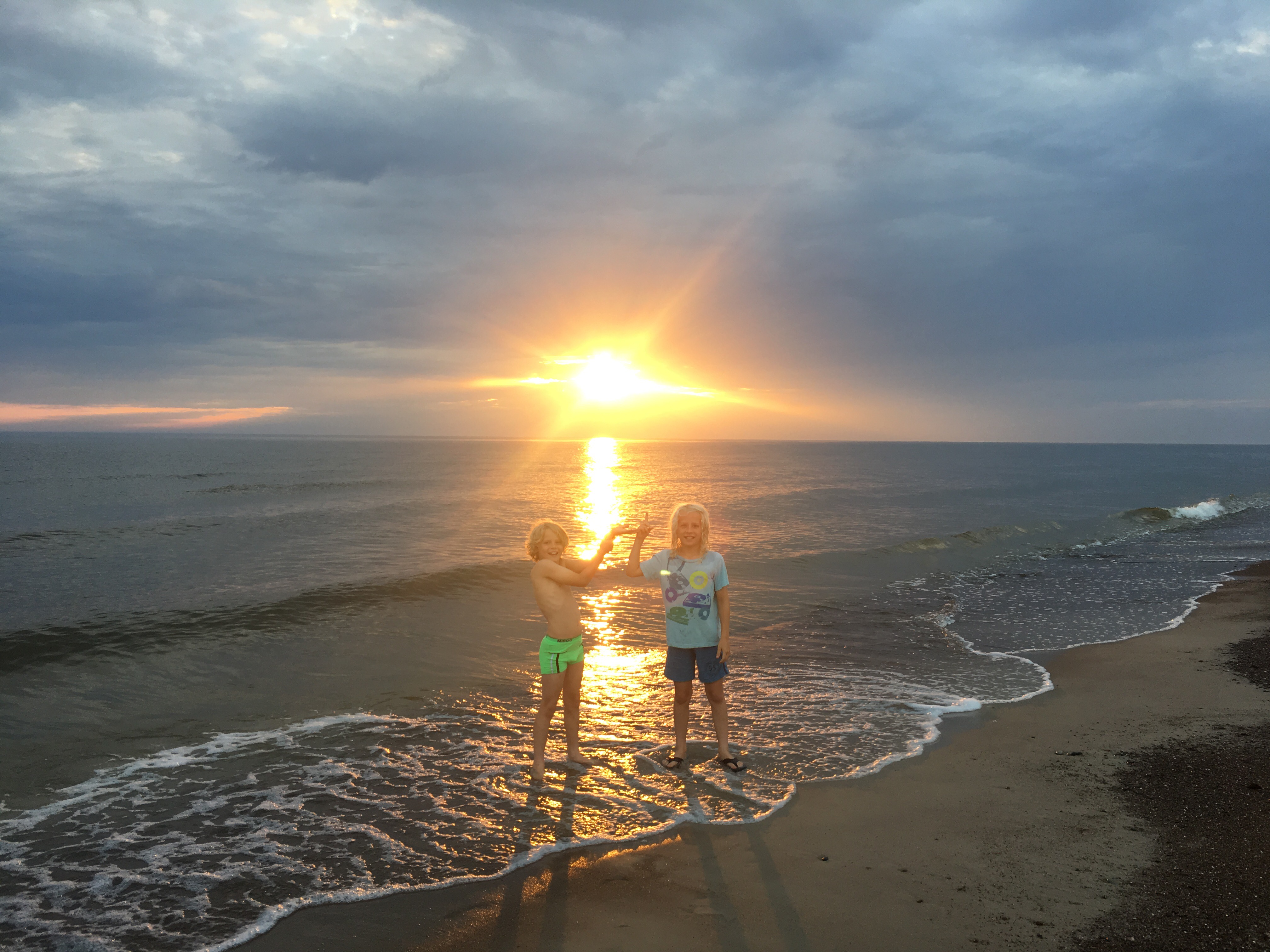 The one small (being the operative word) problem about this particular campsite, as it turns out, was mozzies. Hundreds and thousands and millions of mozzies! Bed time was like a scene out of Cujo or even better, The Lost Boys. Blood sucking vampires! After a killing spree in both the van and the tent we settled and slept.
Having survived the night we stayed another day. We decided to have a short bike ride (after A LOT of faffing) and the first one of the tour. There hadn't been much opportunity up till now, through all the sick and sepsis and even then, it was only after we retrieved Ken's – our oldest son's – stolen bike which had been stashed some way from our camp in the sand dunes. I have to say, I did wonder, during our frantic hunting mission, how someone steals a bike in the middle of nowhere and as it turns out, not very successfully.
We rode back along the road we had come down the day before (having wished I had invested in both gel pants and a gel seat. Ouch!) to a local cafe with resident crocodiles! Simple food and lovely beer. But then beer is ALWAYS lovely.
Another Lost Boys-esque evening and kids making friends and then up early to our next destination…
Europe's WILDEST waterfall!
I have to say, that when we arrived and were greeted by Europe's WILDEST waterfall I was a little underwhelmed. Especially having told the kids, in earnest, that this was going to be a real highlight. That was until, Tommy pointed out, that possibly I had read it wrong and it might actually be Europe's WIDEST waterfall. Ah. Yes. Reading has never been a strong point. It's funny how one little letter can make all the difference! It really was pretty bloody wide and it really was very impressive indeed.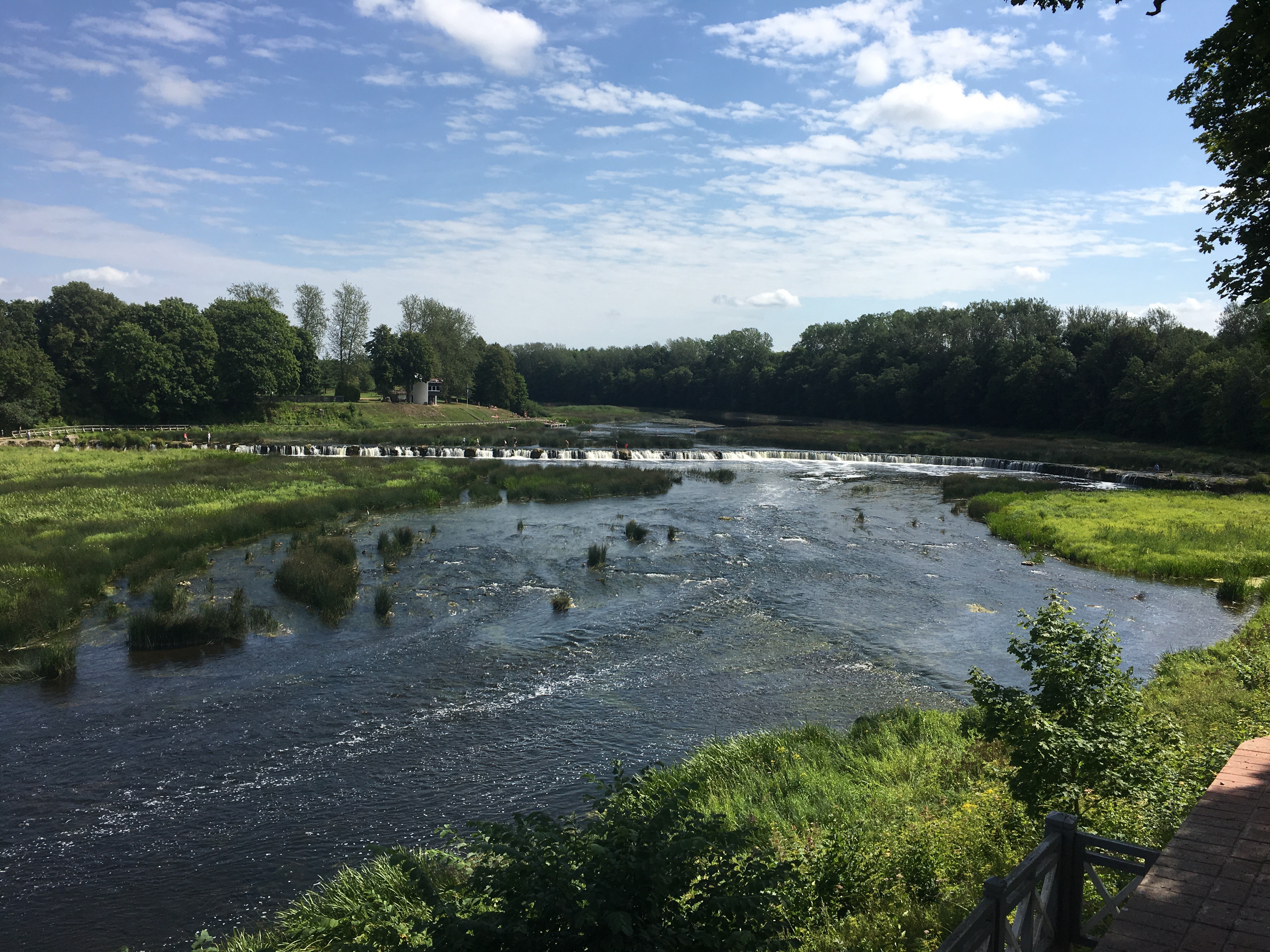 We walked from one side to the other (after a rather heated and lengthy debate with Errol about taking his trousers off, in which he wouldn't take them off but didn't want to get them wet at same time – a tad tricky in said circumstances. There was at least one point during the debate where I considered launching him and his trousers over the waterfall but that soon passed and he eventually decided that pants was the way to go. I am not sure I will ever understand the workings of a four year olds brain but I wish I did. I am sure it would make life a lot easier!)
It really was beautiful and after a few hairy moments where the current was a little strong and (having slightly regretted taking my iPhone for holiday snaps) we made it to the other side. The big boys swam and got leeched. Baby leeches! They were actually quite sweet in that sweet baby leech kind of way.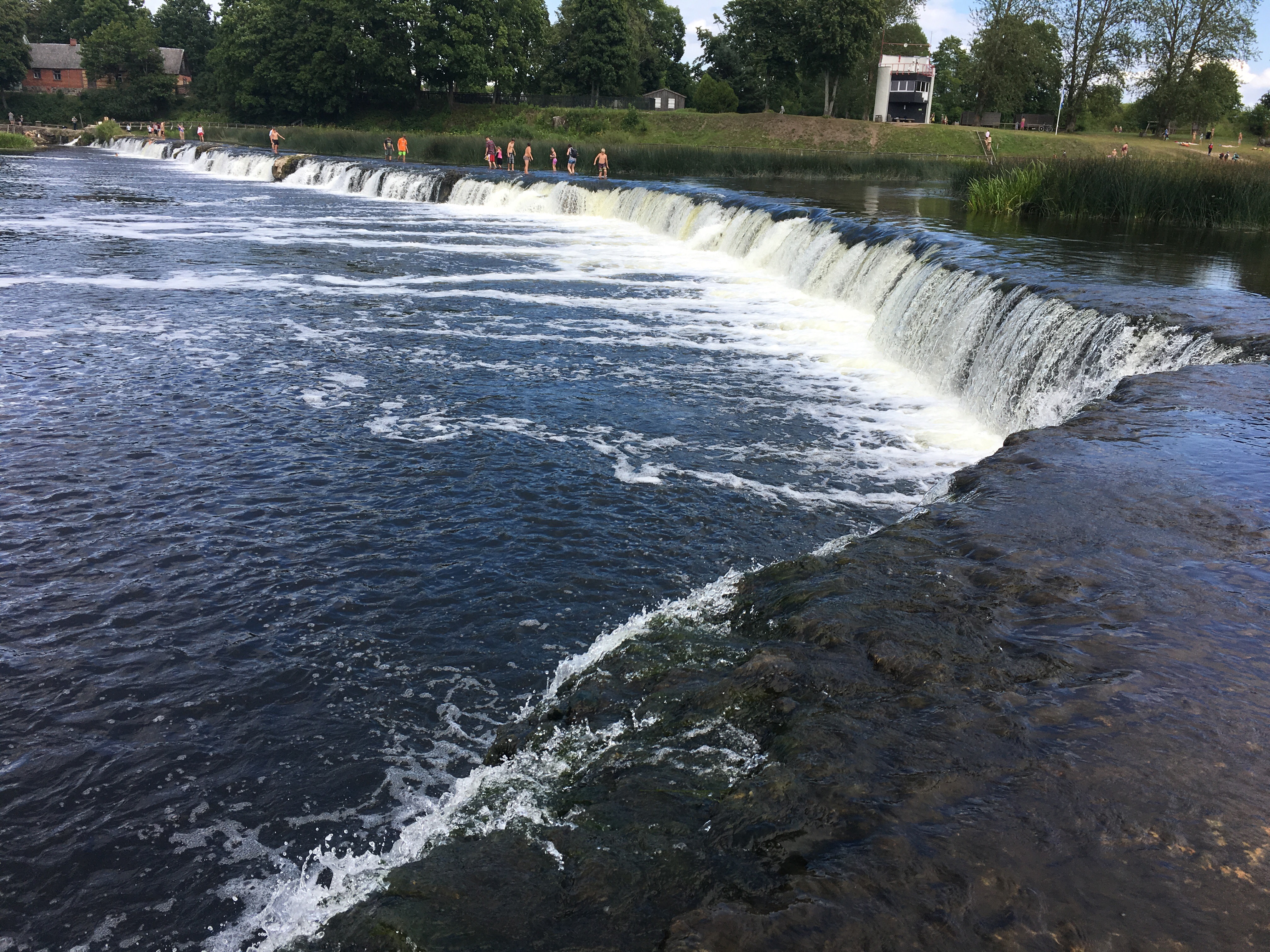 We ate a well deserved picnic, bought the kids ice cream then left them close by on a park bench and sneaked off for a cold beer in a little bar overlooking the waterfall. And relax.
Half an hour or so later we were back on the road, heading to a campsite we had found near Jurmala (a beach resort just outside Riga).
Latvia really is a beautiful country. Peppered with little homesteads and long straight roads (most of which were a lot better than our first experience. There are A LOT of roadworks so are wondering if they have got some kind of funding to re surface all the roads?) Loads of open space and lots of agriculture. I am sure it has its ups and downs but on the face of it, it feels like a simple life, a good way to be. Everyone we have met has seemed happy and very welcoming.
After a couple of hours driving we arrive at another beautiful campsite. On a beautiful lake. Really friendly owners and to make things even better they had the last camping hut available. We decided one night of luxury. The kids swam in the lake and we drank beer in the lakeside bar. The perfect end to the day.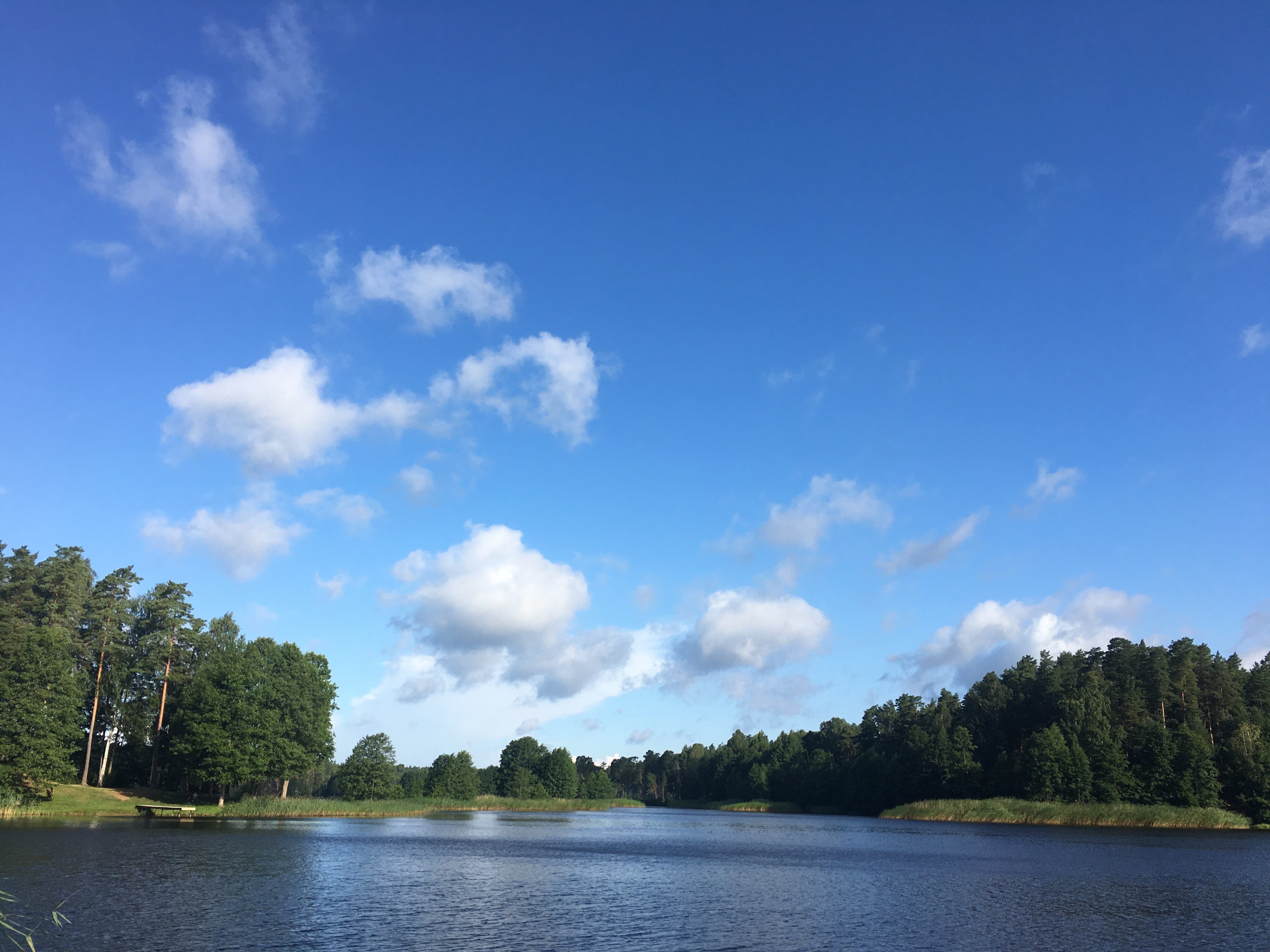 Next stop Riga.